BOISE, Idaho – U.S. Senator Jim Risch (R-Idaho), ranking member of the Senate Foreign Relations Committee, recently congratulated eight committee interns for completing their summer internships.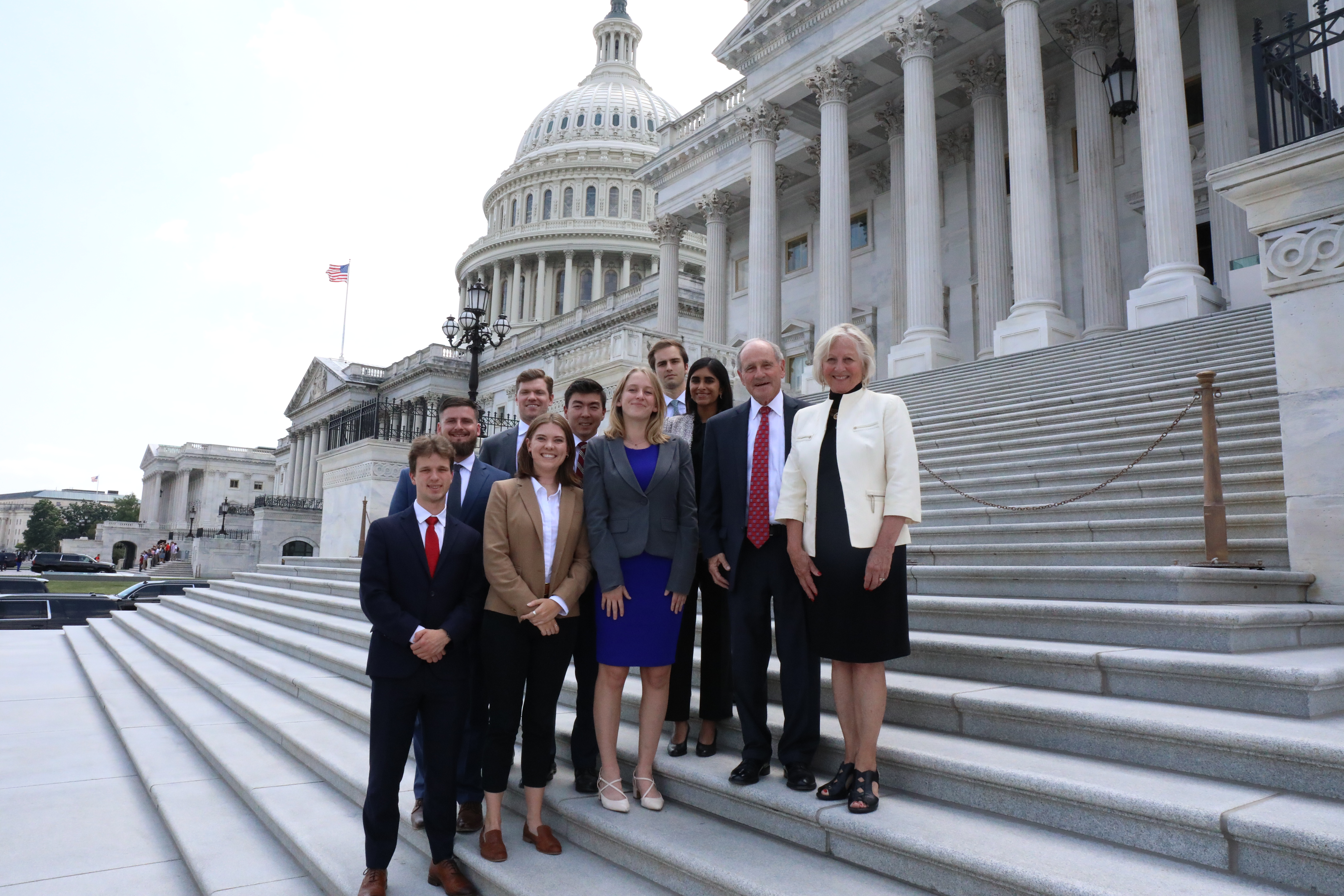 "I was glad to welcome eight committee interns to join us on the Senate Foreign Relations Committee this summer," said Risch. "These individuals got a firsthand look at how Congress addresses our most pressing foreign policy problems, from Russia's war against Ukraine to China's aggression in the Indo-Pacific. I thank them for their hard work and am confident they will be successful in their future endeavors."
The SFRC summer interns included:
Daisy O'Sullivan
Boise, Idaho
Daisy is a rising senior at the University of Arizona where she is double majoring in philosophy, politics, economics, and law and history. Her interests include human rights and immigration. After graduation, Daisy hopes to work in international human rights law, policy research, or at the State Department.
Emma Ballantyne
Eagle, Idaho
Emma received a bachelor's degree in psychology from Chapman University. She is currently a master's student of forensic psychology at George Washington University. Upon graduation, Emma hopes to work as an intelligence analyst for the FBI or another agency in the U.S. intelligence community.
Pieter van Wingerden
Edmonds, Wash.
Pieter is a 2023 Truman Scholar and a rising senior at Claremont McKenna College where he is studying government and Asian studies. His interests include political, economic, and military issues in the Indo-Pacific. In the future, Pieter hopes to work in the foreign policy or national security space.
Nolan Watson
Benicia, Calif.
Nolan recently graduated from Boise State University with a bachelor's in international relations. After finishing the SFRC internship, he will begin working as a legislative and executive policy specialist at the state level back in Idaho. In the future, Nolan hopes to practice international law related to trade and customs.
Ruthie Kesri
Bowling Green, Ky.
Ruthie attends Duke University where she is studying political science. Her interests include conflict resolution, multilateral diplomacy, nuclear nonproliferation, and Middle East affairs. Ruthie hopes to attend law school and pursue a career in public service.
Roman Jakubowycz
Cleveland, Ohio
Roman is a rising senior at Miami University in Ohio. He is pursuing a bachelor's in economics and a minor in history. After graduation, Roman would like to work in government affairs or policy analysis.
Alejandro Lozano – Kramer
Dubai, UAE
Alejandro received his master's degree from the University of Edinburgh in history and politics. This fall, he will begin a master's program in public policy at the University of Virginia. In the future, Alejandro hopes to work in the intelligence sector or at the State Department.
Click here to learn more about the SFRC internship program.
###