October 24, 2019
Ranking Member Menendez Concludes Trip to India
WASHINGTON – Senator Bob Menendez (D-N.J.), Ranking Member of the Senate Foreign Relations Committee, travelled to India earlier this month to assess and advance the partnership between the United States and India. Visiting Delhi, Agra, Chandigarh, Amritsar, and Mumbai, Menendez met with senior government officials, businesspeople, and religious leaders.
The Ranking Member's agenda included meetings on U.S.-India cooperation on international trade, promotion of human rights and religious freedom, and pressing defense and counterterrorism priorities. Menendez highlighted ways for the U.S. to further support ways for India to combat climate change and become a global leader in clean and renewable energy production.
"I was honored to spend ten productive and illuminating days in India, discussing this critical bilateral relationship and learning more about its rich culture," said Menendez. "The focal point of my trip was on the threat posed by climate change and how the U.S. and India can deepen our cooperation on developing clean energy solutions to address India's growing need for electricity.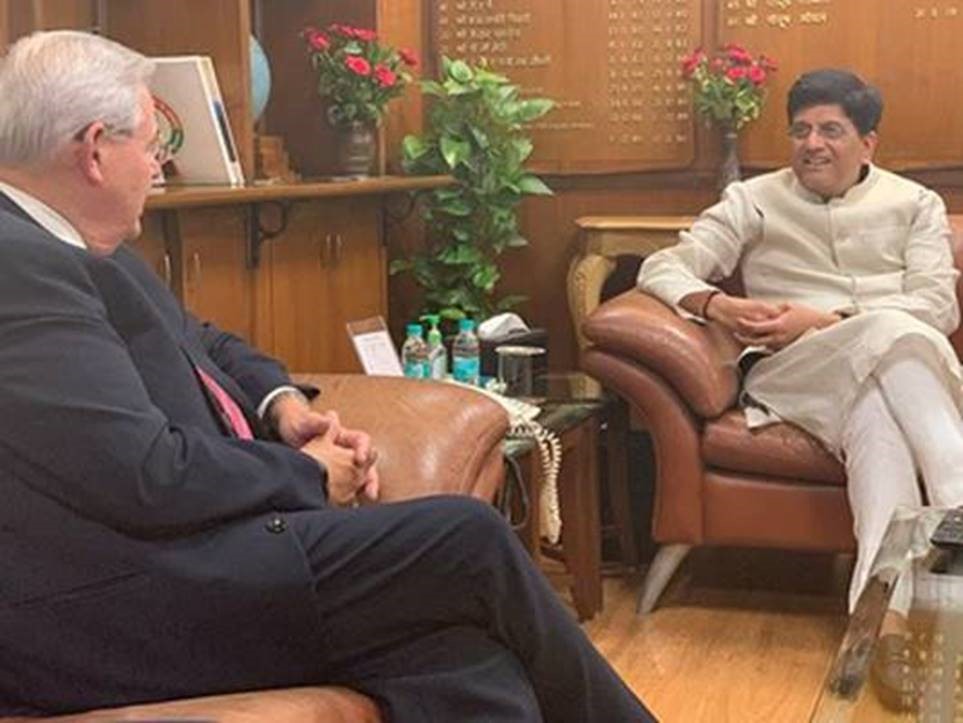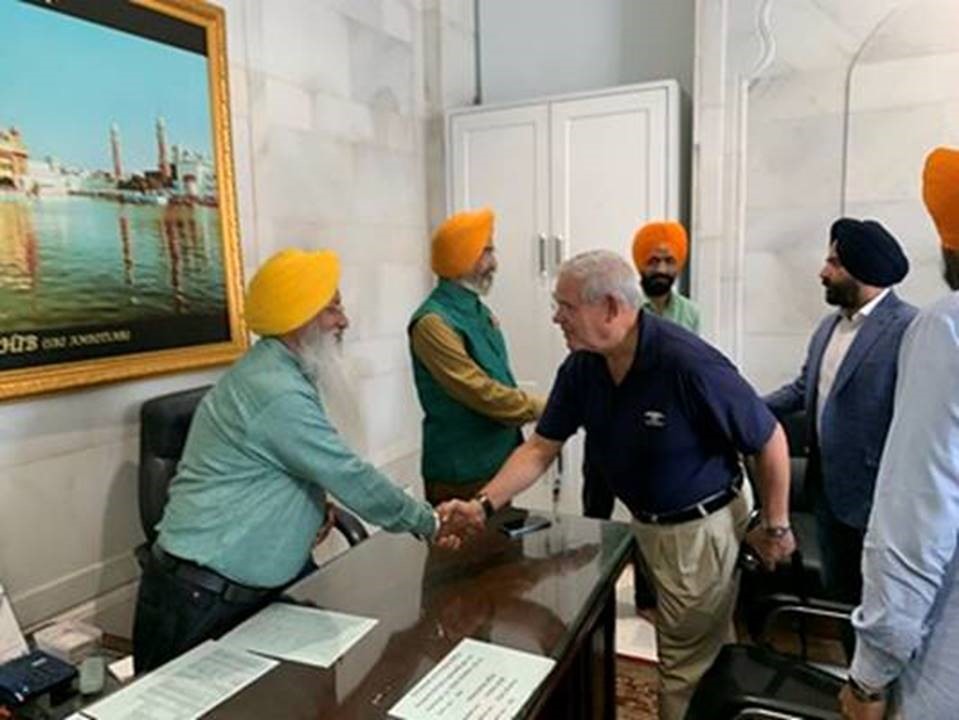 Throughout his visit, Menendez engaged with Indian leaders to address challenges ranging from the rise of China to the protection of intellectual property. He also presented ways to strengthen U.S.-India relations, particularly concentrating on the enduring contributions of Indian-Americans to the cultural, economic, creative and intellectual tapestry of the Indian diaspora in New Jersey.
In Delhi, Menendez met with Indian national security leaders, including Defense Minister Rajnath Singh, to discuss military cooperation between our two nations. In recent years, the United States has worked closely with India's military in the fight against terrorism and piracy.
"Our partnership with the Indian navy is perhaps the strongest part of our relationship, and I was proud to spend time with officers at the Western Naval Command (WNC) in Mumbai to hear about how we can continue to strengthen this critical cooperation," added Menendez. "The U.S. commitment to deeper defense ties is undeniable, but I told Defense Minister Ragnath Singh that India's continued engagement with Russia would eventually limit the U.S.'s ability to share sensitive technology and could limit our defense relationship from reaching its full potential."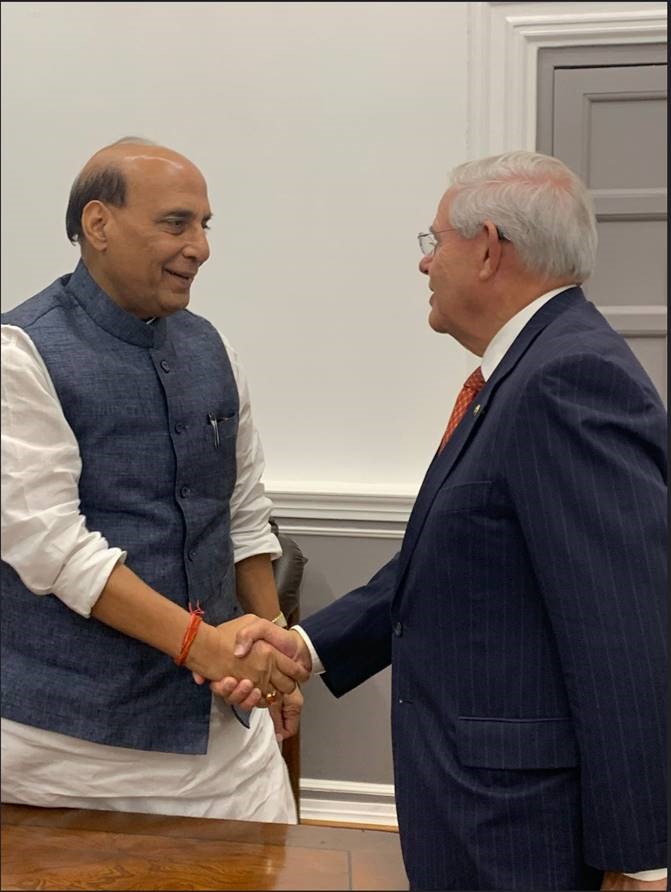 Senator Menendez also took the opportunity to engage with the India's history, culture, and religious traditions. He visited India's biggest mosque, the Jama Masjid; the BAPS community's Akshardham Temple, in Delhi; and the Nariman Chabad House in Mumbai. Menendez also spent a day at the Golden Temple in Amritsar, learning about the traditions and history of the Sikh community and the legacy of Guru Nanak—whom Menendez will recognize in legislation on the 550th anniversary of his birth next month.
"We are blessed to have thousands of New Jersey citizens of Indian descent who contribute so much to our economy, culture and security. This trip deepened my appreciation for the contributions of the community and I look forward to continuing to work on the issues covered on the trip in the years to come," concluded Menendez.
###
Press Contact
Juan Pachon 202-224-4651
---
---
Next Article
Previous Article