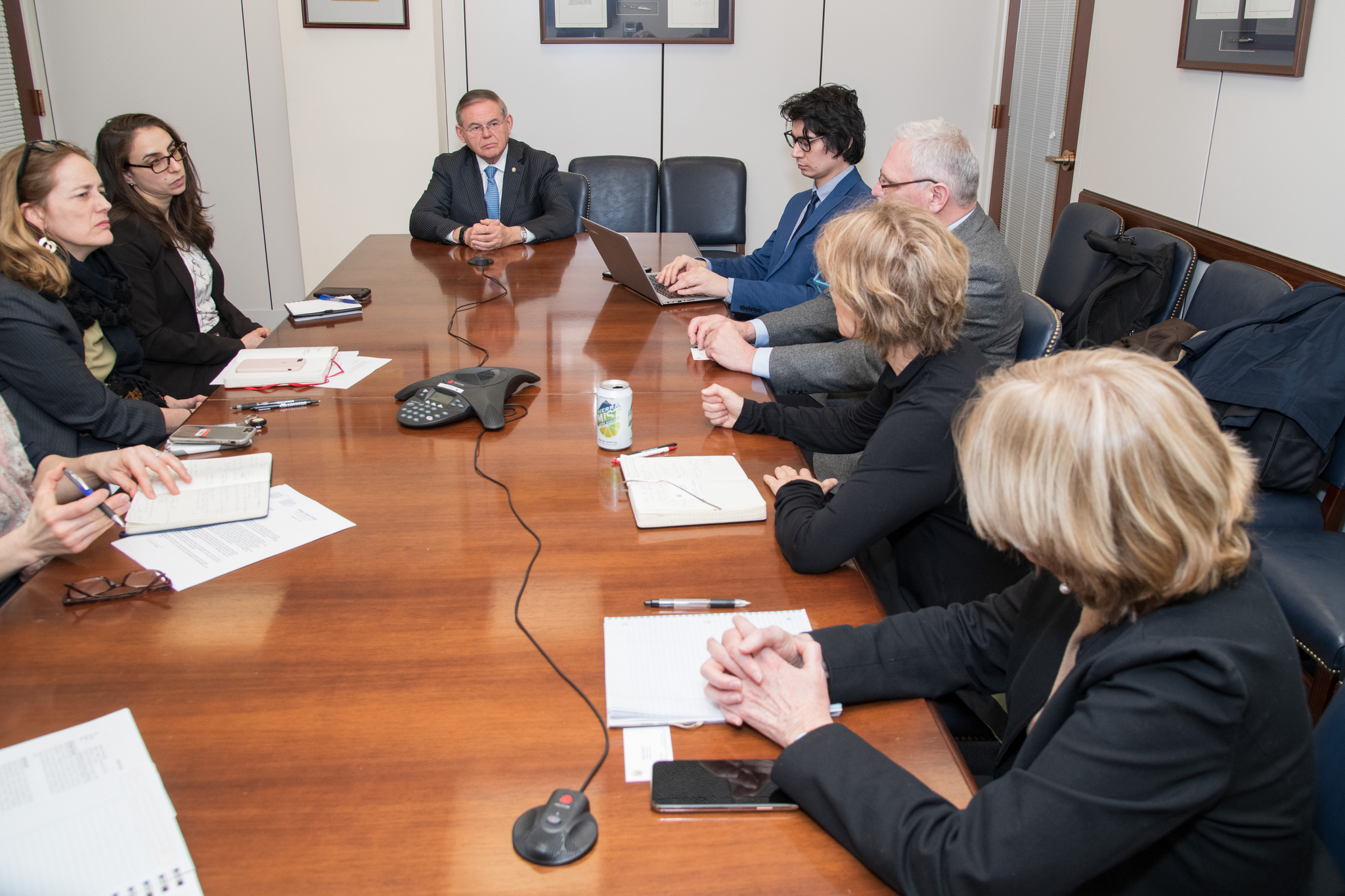 CLICK HERE TO DOWNLOAD HI-RES PHOTOS
WASHINGTON – Senator Bob Menendez (D-N.J.), Ranking Member of the Senate Foreign Relations Committee, met today with Agnes Callamard, the United Nations Special Rapporteur for extrajudicial, summary, or arbitrary executions, who is leading the U.N.'s investigation of the murder of journalist and U.S. permanent resident Jamal Khashoggi. Senator Menendez and Dr. Callamard discussed their respective efforts to investigate this heinous crime and deliver justice for Mr. Khashoggi.
"I am grateful for Dr. Callamard's persistent efforts to uncover the truth of Jamal Khashoggi's murder, and I look forward to reading her final report when it is published in June," said Senator Menendez. "Given the Trump Administration's failure to make a legally-required determination about every Saudi Arabian official's role in this crime, the Special Rapporteur's investigation is more important than ever."
Following her visit to Turkey last week, Callamard issued a preliminary report into Khashoggi's murder saying that evidence she has gathered in Turkey points to "a prime facie case that Mr. Khashoggi was the victim of a brutal and premeditated killing, planned and perpetrated by officials of the State of Saudi Arabia."
Dr. Callamard's preliminary report came a day before President Trump defied a legal mandate to determine role of Saudi officials, including Crown Prince Mohamed bin Salman, in the killing of Mr. Khashoggi. "I sincerely hope the Trump Administration will direct all relevant and appropriate agencies to fully support and cooperate with Dr. Callamard's efforts," Menendez concluded.
###